About Us
Thank you for considering Florida Wedding DJ's for your Wedding. From Coordinating all traditional events to creating a "Custom" First Dance remix for your Wedding Reception. We do it all. Music is our passion, and always will be.
Our Mission
Here at Florida Wedding DJs we realize that every bride's vision of their wedding day will be different and unique. We are dedicated to help make your wedding day the way YOU envision it. We will never take the focus off of you and your guests. We will do whatever it takes to ensure that your day runs as smooth as possible, right down to the smallest details. We are here to be informative and help make your decision making process as simple as possible.
Our History
Florida Wedding DJ's was started by DJ Low Freq who has been DJing for over 15 years. In 1998 he started using a desktop computer equipped with the latest DJ software to edit, beatmatch, mix, and crossfade all his music during an event. Today he is using two (highly modified) laptop computers to control the music and intelligent lighting. We strive to be the best and we will do whatever it takes to be the best, have the best attitude, training, and equipment. We are here to take Florida to the next level!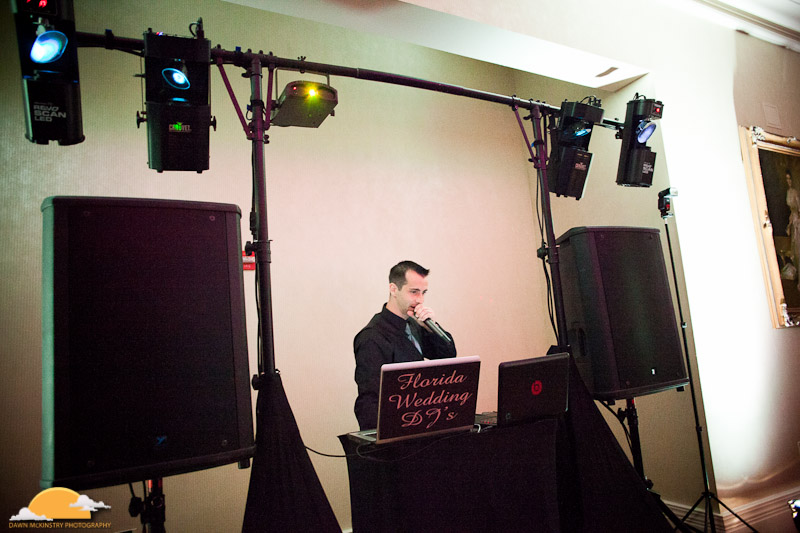 Proud member of the American Disc Jockey Association