Music & Lighting
Music & Lighting
Florida Wedding DJ's cover ALL types of music, we have music from the 1920's all the way up to today. All the new songs that are released are sent to us every month just like a radio station. All of our music is radio edit or cleaner so nothing offensive will be played and we LOVE taking requests. Most likely we have whatever song you are looking for, just ask. Thanks.
Uplighting and Underlighting
Below are some recent pictures that I took at Black Diamond and Golden Ocala to show you what the Uplighting looks like. Please remember I'm not a Photographer so these are untouched photos, this is what they really look like. These 20 Uplights are Computer Controlled so, you can change the Color, Brightness, or even make them "Dance" to the beat of the Music. And best of all … They are LED so, there is no heat and, they have a built in battery that lasts for 10 Hours!! You can put these lights ANYWHERE!!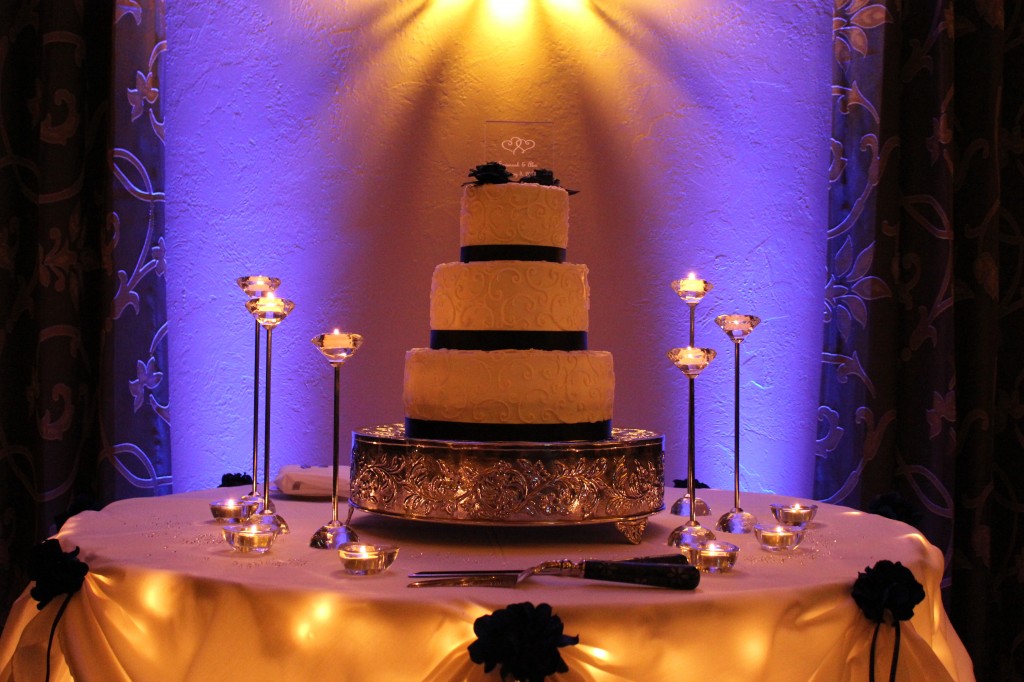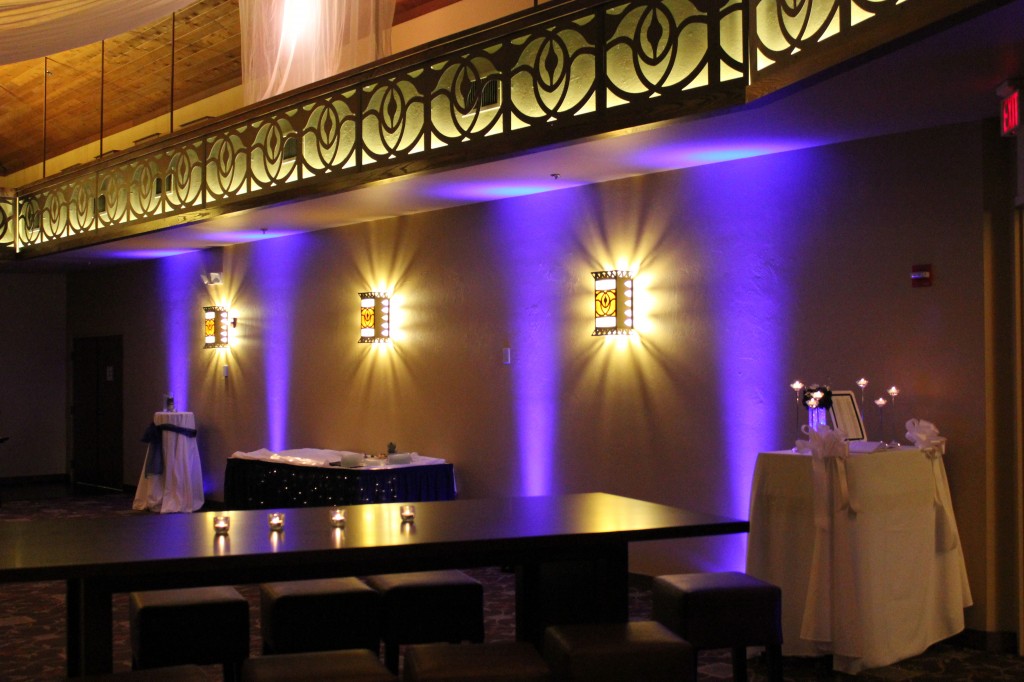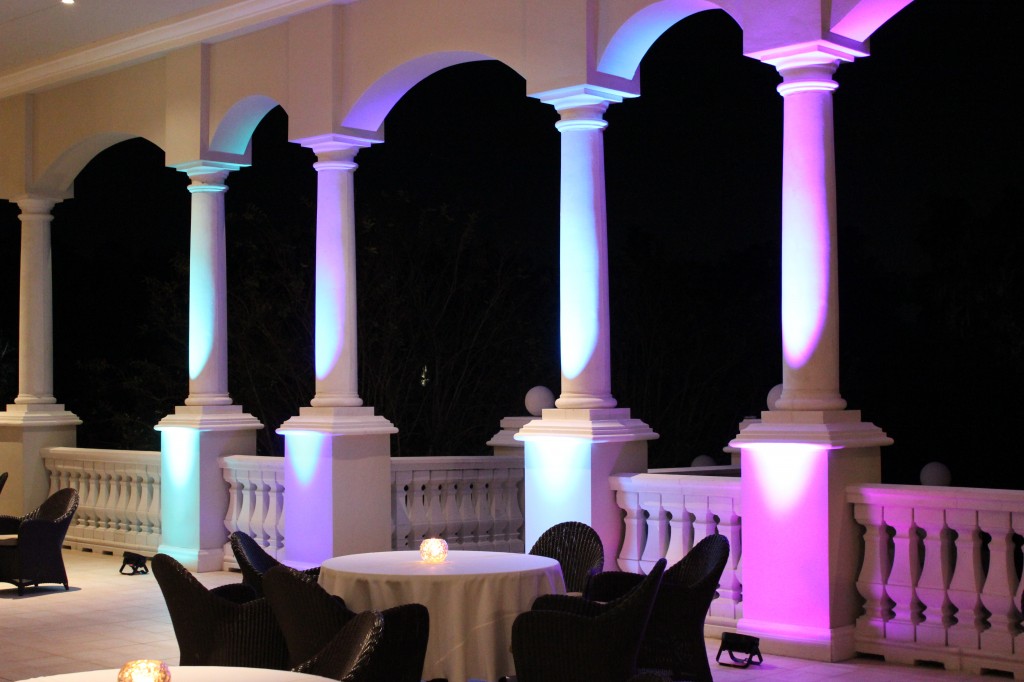 Custom Monogram Lighting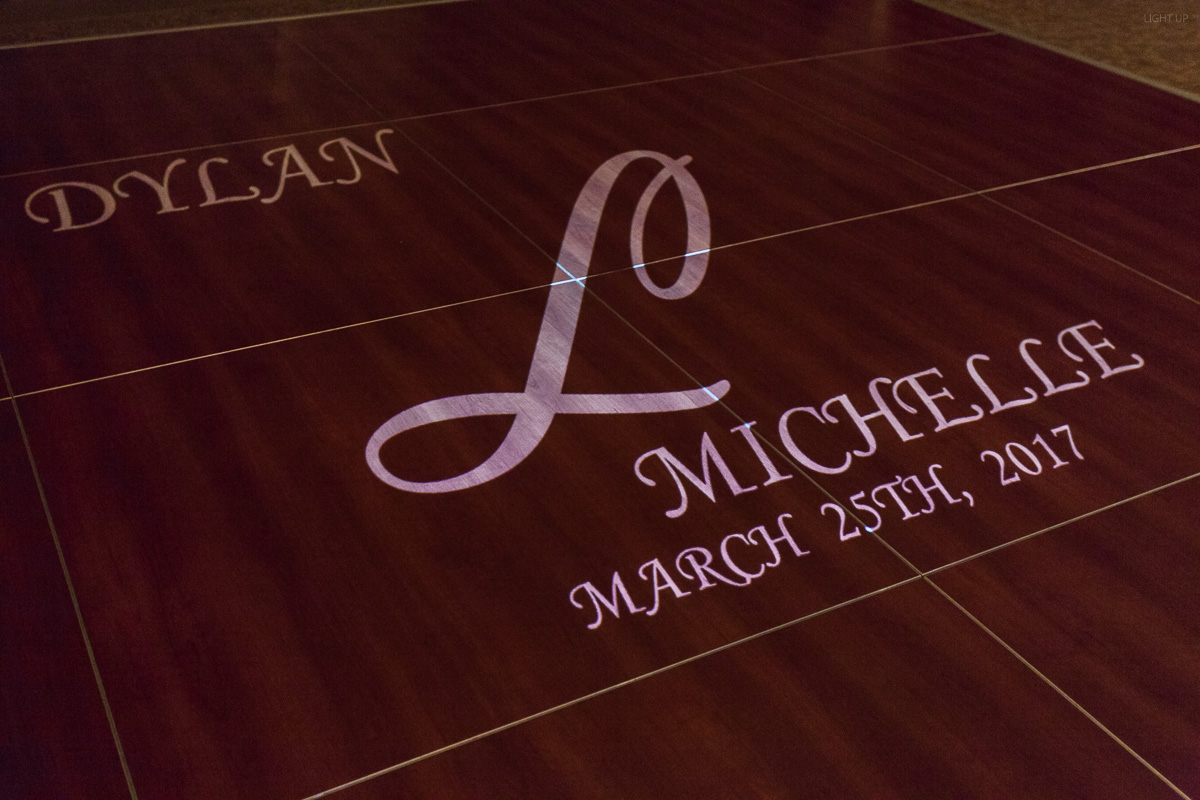 Imagine the look on your family and friends as they walk into the Reception and see your personalized Monogram projected on the dance floor or wall at your Venue. There are 3 (Three) choices when choosing a Monogram that is projected on a dance floor or wall ….. Digital, Glass, and Metal. We use Digital or Glass Monograms because the quality looks much better than Metal Monograms. Metal Monograms projected on a dance floor or wall look more like a cheap stencil. If you already have a monogram, logo or a graphic from your invitations for your Wedding we can work with that also. Whether you choose the elegant black and white, greyscale or the premium full color Monogram they will all add that extra touch that everyone will remember!