Testimonials
After the Wedding Reception and Anniversary Parties are over, this is what people have to say about Florida Wedding DJ's. We encourage people to email us after the party to let us know how the whole experience went.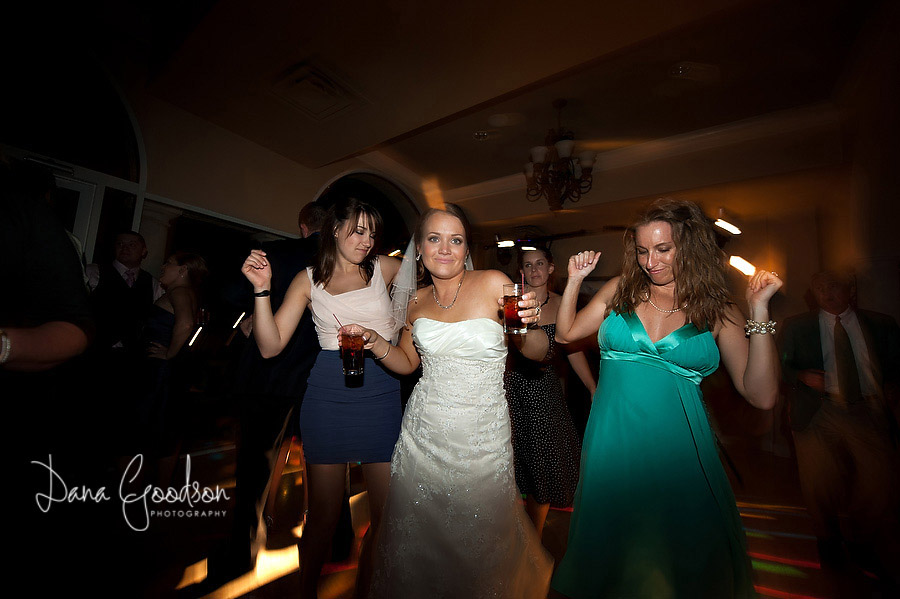 DJ – Justin Fredericks of Florida Wedding DJs
"Justin was worth every penny!  What other DJ would show up to a wedding with 5 hours of back up batteries(for Sound and Lighting)?!  We had music and dancing the entire time during the power outage!!  Throughout the whole process, Justin was professional and timely.  He had great equipment and was calm everytime the power went out, and all of our guests commented how great he was.  The wedding would have been a disaster with out him!"
Kate and Michael Bailey
Link to The Knot:
http://staugustine.weddings.com/Sites/weddings/Pages/main.aspx/local-wedding-boards_florida-north-florida_vendor-reviews-orange-parkjacksonvilleocala-vendors?MsdVisit=1
Link to The Florida Times Union Newspaper in Jacksonville:
http://m.jacksonville.com/entertainment/relationships/2011-07-24/story/i-do-i-do-sparks-fly-between-couple-despite-wedding
---
Thank you Justin for taking so much time to ensure that our wedding reception was perfect.
You were a very important part of our day and we are grateful for all you did for us.
Sincerely,
Juleah and Isbel Medina
---
Justin,
Lisa and I want to thank you from the bottom of our hearts. From the first time we spoke on the phone you have been nothing short of professional. You also worked very hard and found our not so easy to find version of our first dance song and did an amazing job mixing both of the father / bride and mother / groom songs. But most of all you helped make our wedding exactly what Lisa had dreamed of as a little girl and for that I have no way of expressing my gratitude. There were hiccups with the venue and you kept a cool head and worked through it and kept everyone happy and in a good mood and made everything flow together perfectly. All my guests loved everything and for that I am eternally grateful. You were way above what we thought a DJ would be and again thank you for that. If there is anything we can do for you please don't hesitate to ask. Also if any new customers want to speak to someone that can attest to how great of a choice you would be please give them my phone number and I will make sure they make the right decision. Again thank you for helping me make our wedding day so perfect for Lisa and I.
Steven and Lisa Thames
---
Justin,
I just wanted to take the time to thank you SO much for everything you did at our reception. Let me just start out be saying that I have NEVER been to a wedding where I've really liked the DJ (and I've never been alone), so needless to say I was picky about who and what I wanted on my big day. But you did everything you said you were going to do and more. We LOVED the monogram on the floor. It was beautiful and so romantic looking on the floor. Kyle and I couldn't be happier with our choice in picking Florida Wedding DJs and we are still getting so many compliments and questions about you from our guests. You were not obnoxious at all and made sure the attention wasn't on you, but rather on Kyle and myself and what you had to say. You did such a good job communicating with the staff and knowing what to announce next. If anyone wants a Down to earth DJ that listens to their client, is versatile, and good at what they do, they really need to call you. I'll be quick to refer you to anyone who asks.
Thanks again,
Amber and Kyle Dixon
---
Hi Justin!
Bret and I just wanted to thank you for doing such a wonderful job at our wedding at Harbor Hills Country Club, we couldn't have asked for a better DJ! We hope to stay in touch and to see you and your wife in the near future! Take care!
Sincerely,
Stephanie and Bret Bellah
---
Thank you so much Justin for providing such a classy and professional DJ service for our wedding ceremony and reception – everything was perfect! We could not have been more pleased with the music, event coordination, or your interaction with our guests. You can bet that we will be calling you again for the next event we plan. Thank you again!
Take care,
Lauren and Darren Hendricks
---
Justin, Thank you so much for all of your hard work to make our Wedding Reception wonderful! We really appreciate it!
P.S. Stop by if you ever want to hang out!!
Thanks again,
Elaine and Brent Bringle
---
Thanks Justin for a terrific job at Candace & Ryan's wedding. We know we drove you crazy with all the added "little stuff" – thanks for working with us. People are telling us it was the most fun they've ever had at a wedding. Thanks again!
Sandy Counts
Counts-Hermann Wedding
---
And Many Many More